Online Travel Planner

Personalised Itineraries

This page may contain affiliate links, see our disclaimer here.

---
| | |
| --- | --- |
| | An online travel planner will take the stress out of creating a great holiday or business trip. If you are pressed for time, this tool can get you sorted quickly. |
How do you make a plan to enjoy a new city when you are still busy at work?
Maybe you are making a trip plan for your manager or co-worker?

Traveloris helps business travellers or those with very little time to plan their holiday create excellent itineraries to maximise their time in a new city. Just input your dates and preferences and an itinerary will be generated with all the top attractions, expertly slotted into your timeframes.
Search once and this tool will sort through all the different opinions and options to create a simple itinerary, customised for you.
Here's how it works:

The team at Traveloris works with locals to choose the best attractions, hidden gems and tours so you can get on with the fun part of planning your trip rather than scrolling through thousands of attractions.
Choose from a pre-made itinerary or generate your own.

Hand-picked listings of consistent information about top attractions in each destination take the guessing out of your research. Be sure that the museum you want to see will be open at the time you plan to see it.

With an interactive map scheduler integrated with Google maps, this is a really easy way to sort out your preferences and solve the 'what to see first?' and 'what next?' questions. With recommended visiting times, you can work out how long to spend in each place, and which sights are geographically close to each other.

Enjoy the freedom of travel!
Online Travel Planner
Budgets and Prints

Save money as you budget for your trip along each step of the way, those entry fees and tour costs are easily displayed. A product such as a city pass could help your wallet, these are recommended within the tool, depending on your activity preferences.
Get a printable personalised itinerary at the end of your planning. Now you are completly set to go! Make the most of your travel time, be present in the moment because you have done some good planning.
This online travel planner with get all the aspects of your trip sorted:
Tours
Attractions
Flights
Accommodation
Car Hire
Insurance
"Now that our functionality is getting ironed out, we are working really hard on user interface and streamlining things across the site, the same way we did for the homepage", says Daniel of Traveloris.

Exclusive insight - the team at Traveloris online travel planner are working on exciting new developments that are about to hit the site:

Easy time adjust - drag to set the length of visit at an attraction - so much easier
Auto navigation - we actually choose the best method of navigation between places - based on time and simplicity
A new homepage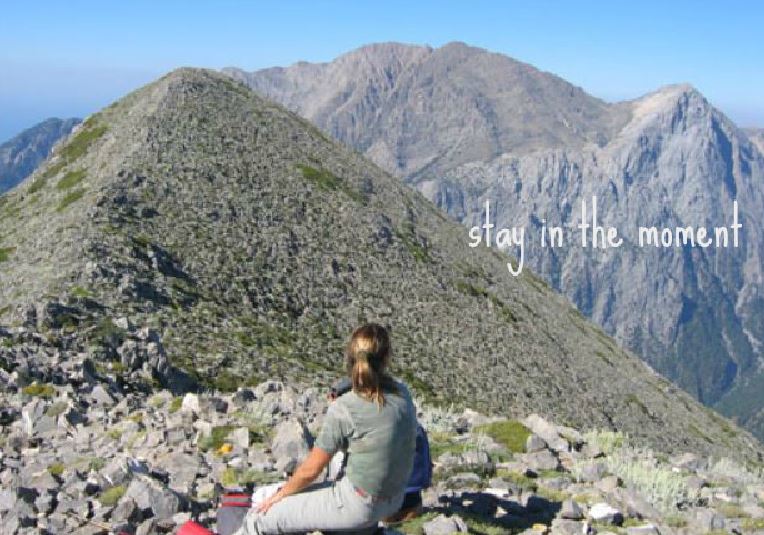 Get out into the world quicker with this online travel planner - then get off the beaten track and explore the unknown, like The White Mountains of Crete pictured above. Balance your trip with intense explorations of fast-paced cities with relaxing and restorative time in nature.

---
Helping the Endangered Loris

The large eyes and cute appeal of the Loris makes them popular as pets

This slow moving, nocturnal primate is small and agile of the family Lorisidae.

The Loris are endangered in Asia due to poaching and illegal trafficking. They are ill-treated and tortured for use as pets. Help restore Loris populations by using Traveloris online travel planner.

---
Athens Greece

The team at Traveloris is developing the interactive product to offer Athens Greece as a destination in the planning tool to create an offering for this dynamic city. 'We Love Crete' writers Anastasi, Apostoli and Katia share their tips and favourite places in Athens:
Kifissia in the leafy north of Athens is ideal for a business trip, with a more relaxed vibe than downtown Athens, yet with world class hotels, shopping, restaurants and nightlife. Skip the mayhem of the city by getting a taxi from Athens airport directly to Kifissia, plan your meetings here, invite local colleagues who will gladly enjoy the modern amenities of Kifissia which is linked by metro.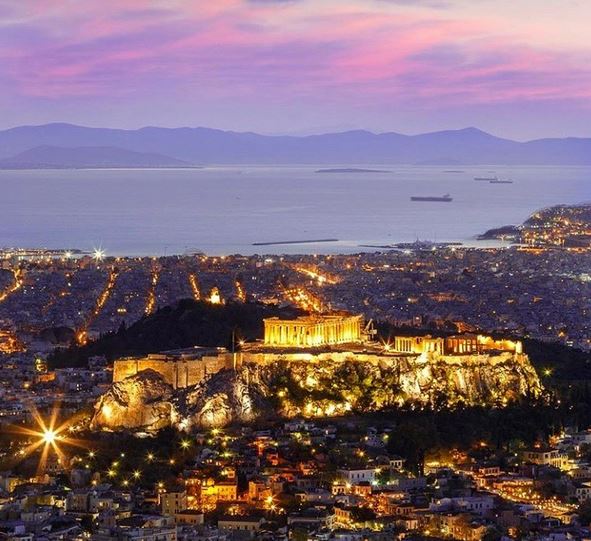 Athens Greece
---
Getting Romantic In Greece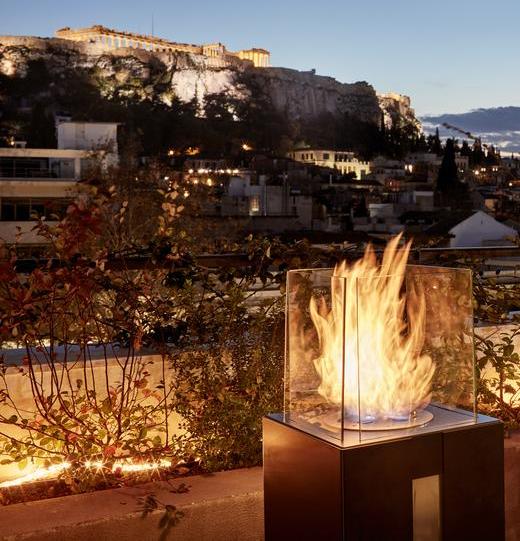 View from Zillers Boutique Hotel, Athens
Greece and Crete bring out the romance in life, so if it is a romantic trip you are planning, for a couple's holiday, or special anniversary, maybe you are planning to pop the question, or actually planning your commitment ceremony in Greece, we have some recommendations for romance in Greece...
Loutro Crete - an isolated seaside village which is perfect for a romantic holiday
---
Online Travel Planner
We Love Crete

The We Love Crete team can create your personalised travel itinerary based upon your questions. This is a one-off unique answer for you. We publish just some of our itineraries here online, for the benefit of others planning their holiday in Crete or Greece.
Browse all these questions and answers made for independent travellers. Feel free to ask us your travel questions.

Discover new places and unusual accommodation experiences through our personalised itineraries, like the art-in-architecture hotel Mystique in Santorini, or the famous windmill converted to an apartment in Mykonos, pictured below.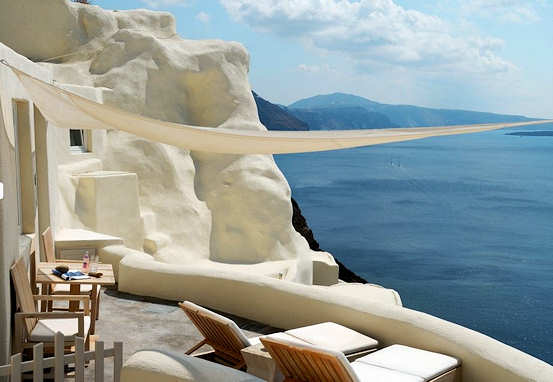 Mystique Boutique Hotel in Santorini - art and architecture combined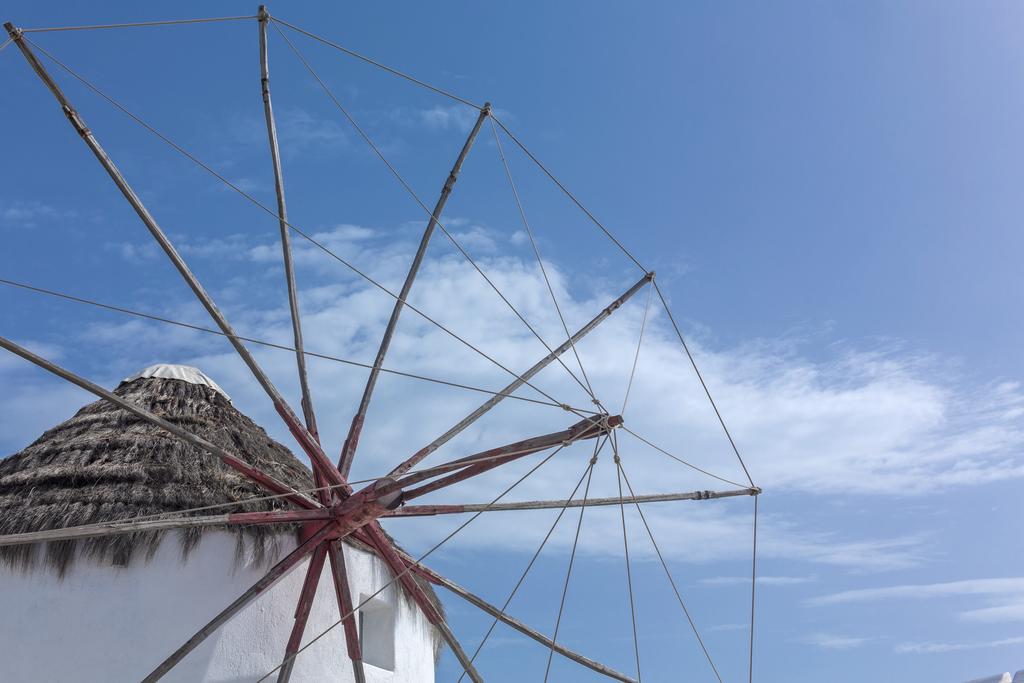 Stay the night inside one of the famous Mykonos windmills
Wake up to this view in Mykonos
Exploring the Greek Islands is a lot of fun, yet the ferries can be confusing, we take the stress out of your Greek island hopping itinerary with plenty of tips and examples of itineraries on our Q&A site - Ferries to Greek Islands...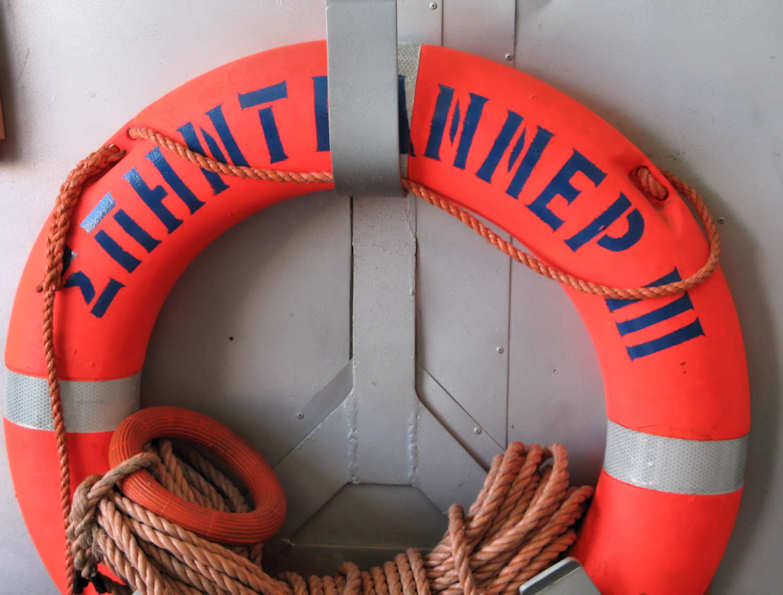 Ferries to Greek islands - info page
---
Tours in Crete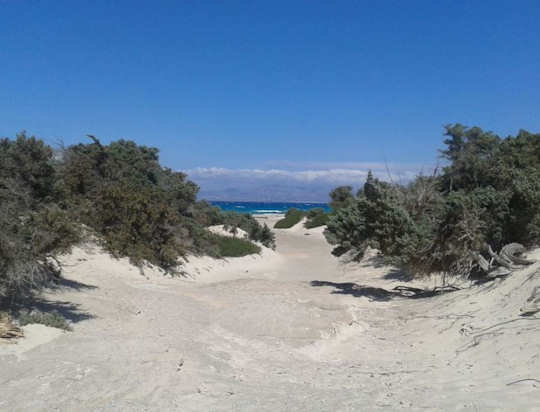 Chrissi Island, south Crete
We suggest the top day tours in Crete here... allow an experienced guide to show you around the island and interpret the fascinating history and ecology of thousands of years. To visit Spinalonga Island or Chrissi Island or Samaria Gorge, it is best to take a day tour which handles all the logistics of coach and boat transportation, leaving you free to relax and discover these out-of-the-way places.

---
A Culinary Tour of Crete

The diet of the people of Crete has become famous because it is one of the healthiest in the world. Experience this traditional food close-up on an 8 day culinary tour including foraging for wild food. Created by locals at the Kastello Taverna in Chania, Crete, this tour shares the local knowledge of food selection and preparation passed down through the generations. Enjoy local food and walks every day, accompanied by the legendary Cretan hospitality.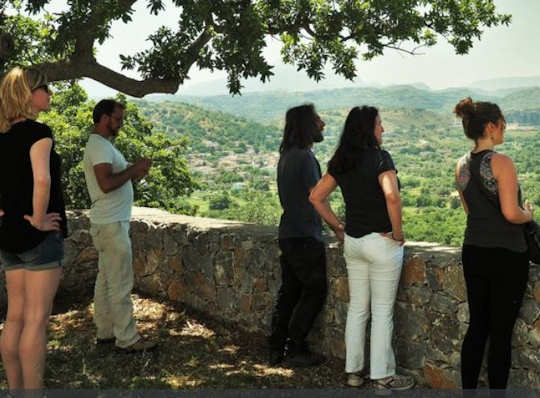 Culinary Tour of Crete
---
5 Minutes of Travel Video

Here the writers of We Love Crete, Apostolis and Katia, are interviewed by Traveloris - online travel planner - for the 5 Minutes of Travel segment: