Map of Syros
Historic Corner of the Cyclades
This page may contain affiliate links, see our disclaimer here.

---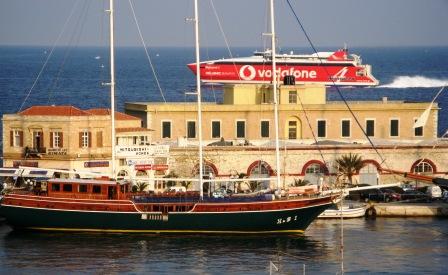 Ermoupolis Harbour
Map of Syros
The Greek island of Σύρος is located in the Cycladic group in the sparkling Aegean Sea. Sitting just 145 km from Athens and 150 km from Santorini, the island is very central to all of Greece.
This beautiful island is easy to get to and enchanting to explore. The historic capital, Ermoupolis, is a treasure trove of cathedrals, wonderful architecture, shopping and cafes. The lifestyle of this island is not limited to tourists, it is an authentic Greek island acting as the capital of the Cyclades. 
Explore the sandy beaches of Azolimnos, Galissas and Kini, or walk through town to the hilltop of Ano Syros.
Syros Beaches are beautiful...
Many of our readers have been asking for good maps of the island. Here we show you our online interactive one with accommodation marked, in Ermoupolis and Galissas.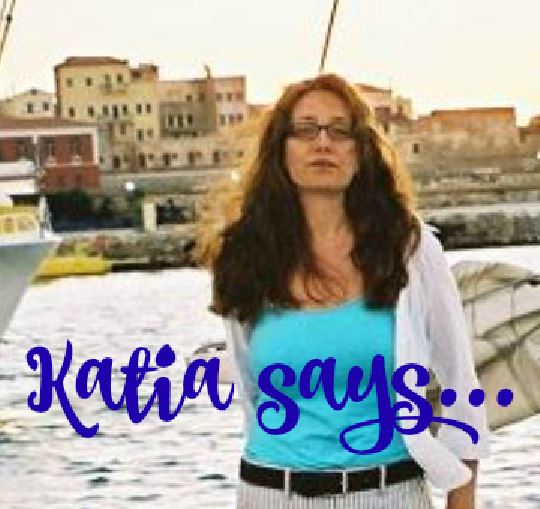 Katia says: "I find Ermoupolis has its own rhythms, it is not a touristic town, it has a very Greek feel and a dynamic culture".
---
Map of Syros Accommodation
Below you will find an interactive map of the island with varied accommodation suggestions in Ermoupolis and Galissas.
---
Hard-Copy Map of Syros...
Below is a good hard-copy map of the island of Syros from Road Editions which can be ordered online, it is 1:40,000 with plenty of detail. 
---
Guides and Maps...
In the capital Ermoupolis, neoclassical villas adorn the seaside at Vapori, and the town opens up laneway after laneway of secrets to the traveller willing to explore a little, and local tavernas in relaxed laneways serve wonderful fresh Greek mezedes.
See more information about travel Syros and Ermoupolis here on our dedicated page Syros Island which covers:
Ermoupolis - the stylish capital
Accommodation - beautiful small hotels and guesthouses
Ano Syros - the hilltop behind the town
Dining in Ermoupolis - traditional tavernas, funky spots and modern restaurants
Cafe Bars - sit and unwind in style
Shopping - grab your credit card, down your espresso and run!
Getting to and From the Island - island hopping options
We tell you all about the beautiful Syros Beaches such as Azolimnos and Galissas on our dedicated page.
---
Maps of Greece

See below plenty of good maps of Greece including the islands:
---
Syros Images...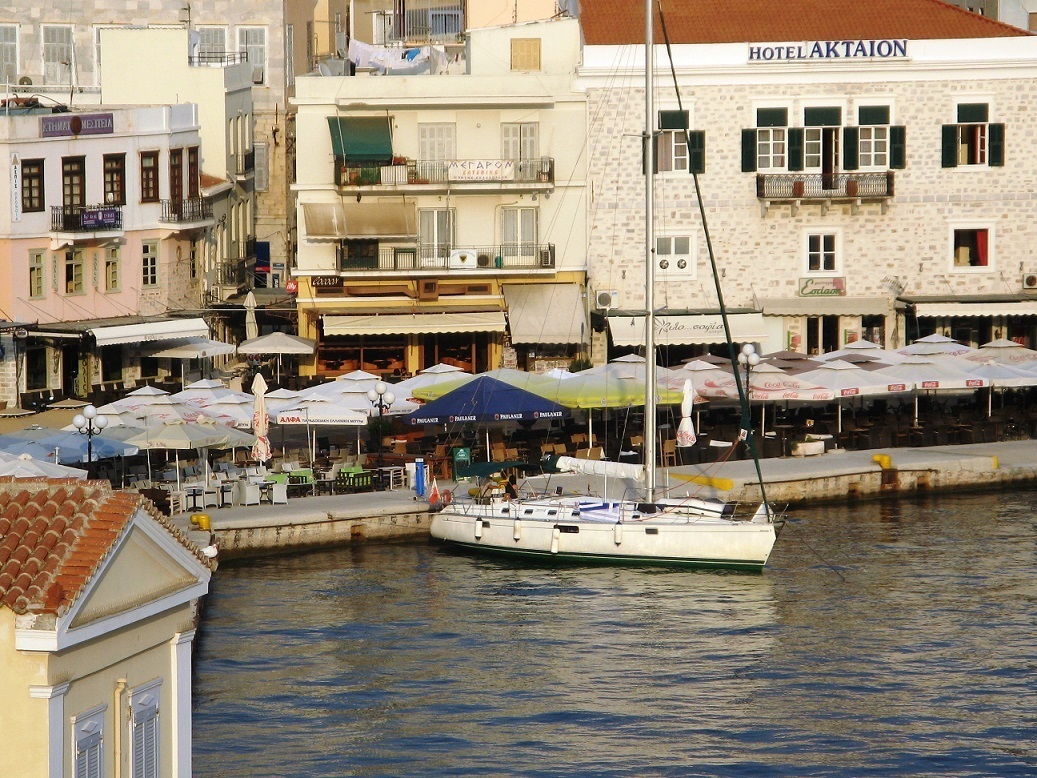 Ermoupolis Harbour
Vari Beach