Home Exchange International

Swap Your Home - Stay in Greece

Home Exchange International - find the perfect affordable and flexible holiday with a home exchange either with a property in Crete, a studio in Syros, a home in Hydra or anywhere else in the world.
The romantic comedy movie The Holiday with Kate Winslett and Cameron Diaz features two broken-hearted women doing a home swap. You may have wondered if doing a house swap is possible or just movie magic?
The great news is that home exchange programs are real and you can find a range of dream homes for exchange right here!
We've partnered with the company from the movie Homexchange.com
Swap your home for a holiday home in Crete?
Find a Holiday Home in Greece

To arrange a holiday house swap just sign up with Home Exchange, choose where in Crete or Greece you want to go and make contact with the owner of the home you have chosen.
Pay a small fee per month then get a free home exchange with another home owner who agrees to do a house swap. Home exchange guarantees that if you don't find a suitable house exchange partner in the first year, the second year is FREE!
You get a much closer look at other cultures. You get a 'feel' for the places you visit
The connections you make with your home exchange partners can turn into friendships
If you're doing a home exchange, your home is being cared for while you're away
More flexibility and freedom. You can prepare meals at home, and come and go as you please
It's a free place to stay
You've got more privacy
Holiday Home Exchange

Are you worried about letting a complete stranger take over your house?
With over 65,000 home exchange owners participating, our partner has never had a complaint about theft or a house left in a poor condition.
Your pets can be cared for by your exchange partner and many owners swap their cars too. There is also the option to swap second homes for a true holiday home exchange.
So if you're thinking of coming to Crete, you live in Crete and are thinking of doing a free house swap or you live somewhere else in the world, why not think about arranging a home exchange holiday?
Save a lot of money on accommodation so you can spend more time in each location, and really absorb the culture, the tastes and the experiences.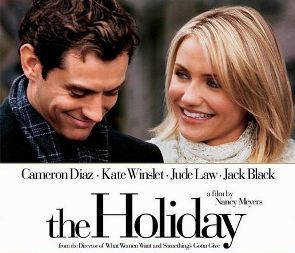 ---
Home Exchange International Swaps - is a stylish and affordable change from villa rental in Crete, Santorini, Athens or elsewhere...
See how it works in the videos below...


Home Exchange International
Stories from Real Travellers

Home Exchange International Swaps - real people sharing their real homes, cars, pets and neighbourhoods. The interesting thing about home exchange is that you do not have to have a direct exchange. So if you want to go to Crete, you could have other visitors from somewhere else staying in your home whilst  you are away, or not.
This is called a 'non-simultaneous exchange' and opens up the possibilities of travel exponentially.

See the touching stories from real travellers here...
Stories that reinforce the safety, the flexibility and down to earth reasons for considering an exchange, living in a cozy home on the other side of the world rather than in a villa or a hotel. Here you find a community based on trust and goodwill, travellers who value not feeling like a tourist, and travel dreams coming true.
Dreams for young families who would have spent years saving to afford the kind of holidays they get to experience by home exchange.

Cooking and washing at home make travelling so much easier, and tips from your home exchange owners make getting to see your new city or town, perhaps with a packed picnic basket; again saving on travel costs.
Back home, your plants are getting watered, your mail taken in and your cats looked after, making your home safe so you can rest assured whilst on holiday.

How It Works

Home Exchange International Swaps - Check out the site and start searching for homes in Crete, enter your preferences such as number of rooms, bathrooms, and car exchange.

After you register and pay the yearly small fee, you can list your property and then search again for so many different destinations, your head will spin.
Currently there are over 450 properties available for home exchange in Greece. Where would you go, if you could stay for free?


| | |
| --- | --- |
| | Step 1 - List your home or holiday home |
| | Step 2 - Find your holiday dream home - send and receive enquiries |
| | Step 3 - Exchange (simultaneous or non-simultaneous) |
Find out more at Home Exchange...