Greek Islands Vacation

This page may contain affiliate links, see our disclaimer here.

---
Athens to Crete to Santorini

Greek Islands Vacation - Crete - Balos Lagoon

Greek Islands Vacation - A question from Jay of USA
Hi, we are so overwhelmed and would appreciate advice. We are flying into Athens from the US on May 24 and out of Athens on June 3. Other than that, we have nothing planned as yet.

We know we want to spend the majority of our time in Crete and some time in Santorini. We were leaning towards the Elounda area originally, but now are thinking Chania may be better for us. We are interested in beaches/sun/water, experiencing local culture and fun nightlife/atmosphere.

We have inquired about Casa Delfino, but are willing to move a bit on the island (no more than two hotels if possible). Can we stay in one or two spots and still experience a lot? We'd like to visit Knossos Palace and are open to other historical sites if more practical.

Should we stop in Santorini before or after our time in Crete? Help! We want to make the most of this opportunity to visit Crete!!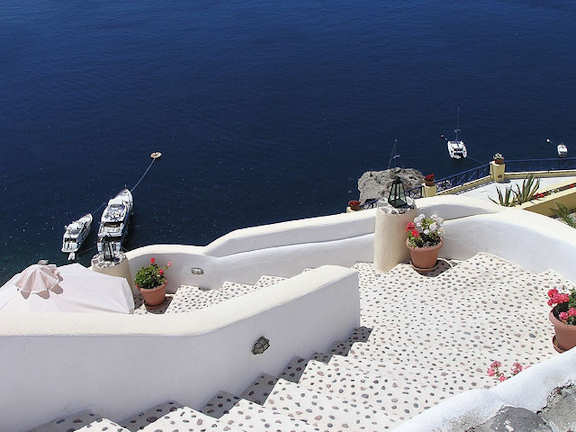 The fast ferries travel from Crete to Santorini in 2 hours
---
Trip Summary

Yes, you have a good length of time to enjoy Crete. There is so much to see it does get overwhelming! We have suggested an itinerary below.

We have suggested 3 nights in Chania, 3 nights in Rethymnon and 3 nights in Santorini. This depends on your arrival time into Athens and whether you want to travel directly onwards to Crete, or rest a little.

This also depends on the time of your departure flight, you may want to fly into Athens airport the evening before departure and stay at the airport hotel so as to be nice and close. Or you could fly from Santorini in the morning and just transit through the airport. For both these options we suggest the Sofitel Athens Aiport is a good option to ensure ease of travel.

Ferries vs. air travel
We suggest you fly within Greece as ferry travel will simply eat into your precious travel time. Except for the crossing from Crete to Santorini as it only takes 2 hours on the superfast cats. This is also an exceptional journey as you experience the majesty of the cliffs arriving into Santorini by sea.

For this reason only it might be best to travel to Crete then Santorini, but it doesn't really matter and you could do this whole itinerary backwards, it is your decision. Ferries from Santorini to Crete depart in the afternoon.

There are many flights per day from Athens ATH to Chania CHQ with Olympic or Aegean Airlines, flight duration is 55 minutes.

Holidays in Santorini
It could be slightly busier in Santorini in June than in May, so if you do not like crowds, visit Santorini first, as one of the most popular Greek islands it does get a bit overcrowded in summer. But June is still shoulder season so you should be ok. The busiest months are July and August.

In Crete Greece
We generally suggest visitors to choose either the west or the east of the island to explore in this time-frame. So this itinerary focuses on the west and also includes the one most important historic site – Knossos Palace.

We have suggested two different beach day trips; of course these are your decision, there are closer beaches to Chania which do not require a day trip, just a local bus. However both Balos Lagoon and Elafonisi are extraordinarily beautiful and the journey to each will give you a nice experience of the landscape of western Crete.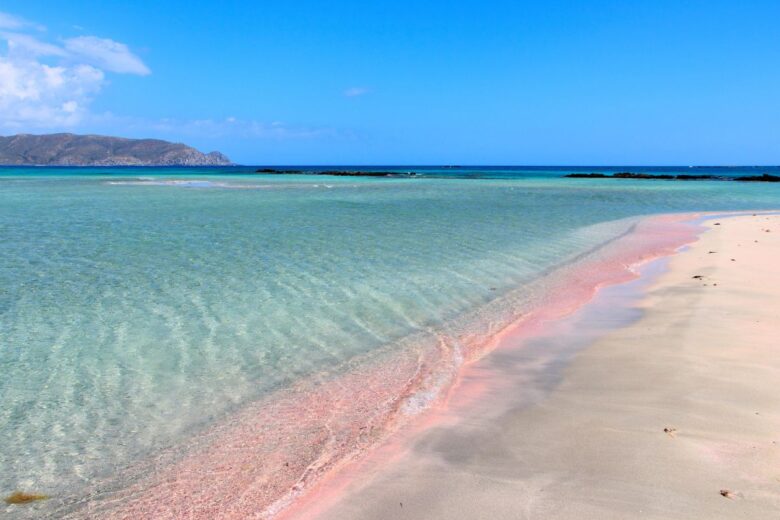 The pink sands of Elafonisi Beach in Crete
---
A Personalised Itinerary

Greek Islands Vacation - your suggested itinerary

Day One - 24 May
Arrive Athens
Depending on arrival time – fly to Crete (Chania) or stay Sofitel Athens Airport
Stay Chania
Stay Casa Delfino
Explore Chania Old Town, shopping, restaurants, nightlife etc.

Day Two - 25 May
Day trip to Balos Lagoon
Enjoy Chania old town
Stay Chania
Stay Casa Delfino

Day Three - 26 May
Day trip to Elafonisi Beach
Stay Chania
Stay Casa Delfino

Day Four - 27 May
Travel Chania to Rethymnon 60 km
Stay Rethymnon
Explore Rethymnon Old Town
Stay Avli Apartments

Day Five - 28 May
Knossos Day Tour
Stay Rethymnon
Stay Avli Apartments

Day Six - 29 May
Relax or visit local beaches or inland Arkadi Monastery and Margarites Village
Stay Rethymnon
Stay Avli Apartments

Day Seven - 30 May
Depart Crete for Santorini
Stay Santorini
Stay Mystique Hotel

Day Eight - 31 May
Stay Santorini
Stay Mystique Hotel

Day Nine - 1 June
Stay Santorini
Stay Mystique Hotel

Day Ten - 2 June
Afternoon flight Santorini to Athens
Arrive Athens – stay Sofitel Athens Airport

Day Eleven - 3 June
Depart Athens to US


---
Greek Islands Vacation
Choose Your Accommodation

We have provided the information for a good airport hotel in Athens. Because you mentioned Casa Delfino, we have provided the information for that hotel and comparative hotels in each destination. These links will take you to comparison site Hotels Combined which allows you to choose similar yet cheaper hotels and guesthouses in each location, to suit your budget for your Greek Islands vacation.

The Sofitel Athens Airport makes your island hopping easier - use Athens as a hub for flights in and out - visit Greek islands within hours. Especially good for those who have arrived on long-haul flights. Get on to your journey to the islands quickly the next morning. No need to tackle the traffic of the city.

The Casa Delfino is situated in a beautifully restored mansion in the narrow laneways of the old zone of Chania, Crete. Just seconds away from the Venetian harbour, everything is at your doorstep.

The luxurious Avli Lounge Apartments in the old town of Rethymnon will transport you to a world of characteristic charm.

The Mystique Hotel is art in architecture with sweeping views. Experience an exquisite taste of this unique island at this one-of-a-kind boutique hotel overlooking the caldera of Santorini.

---

Athens Layover Guide
Greek Islands Vacation
More Information for Your Trip

Greek Islands Vacation by Ferry - Crete to Santorini
Ferries depart from Crete to Santorini from Heraklion Port. The earliest departure is around 8.30am. Arrival is around 10.30am. These ferries are operated by Hellenic Seaways and Seajets, and the vessels are fast for the summer season. Allow plenty of time to get to the port to ensure you get your ferry. Book online or at Paleologos SA on 5/25th August St, Heraklion.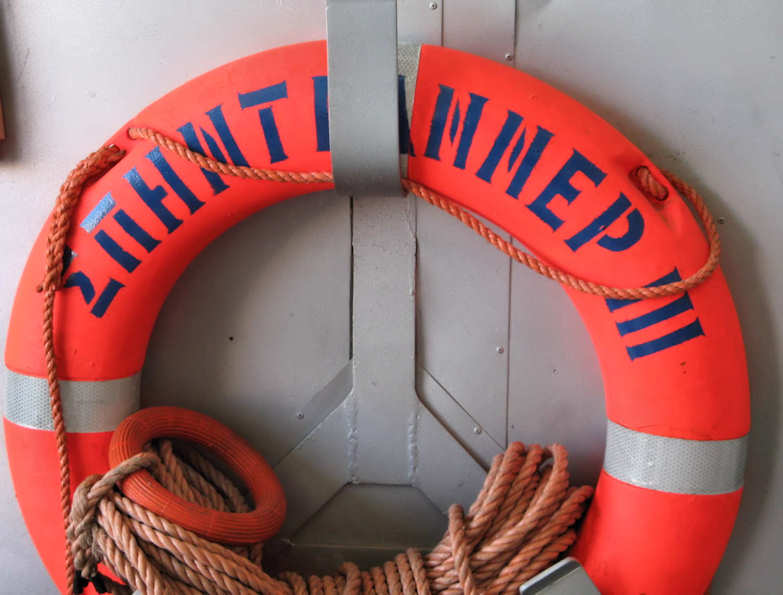 Greek Islands Vacation - Ferries Q&A
Chania Old Town

Chania Old Town - narrow laneways with such atmosphere!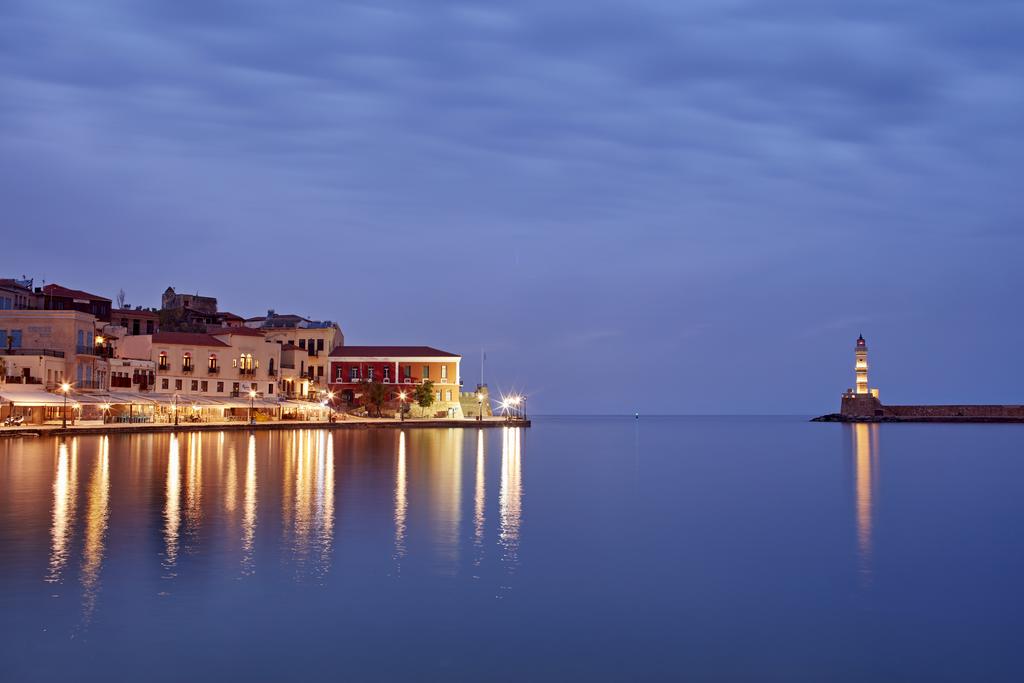 Chania harbour and Venetian lighthouse at dusk - just so romantic!
---
Rethymnon Old Town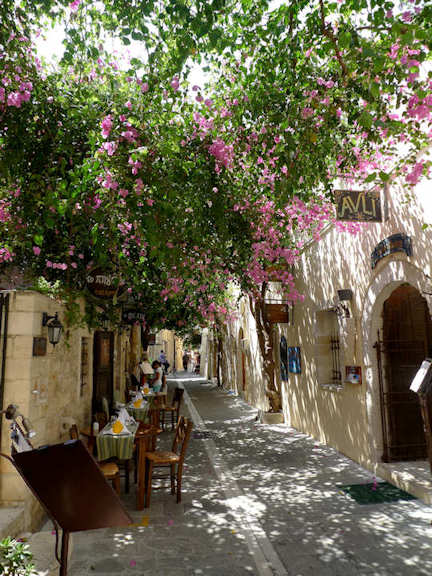 Rethymnon Old Town with flowers cascading down from overhead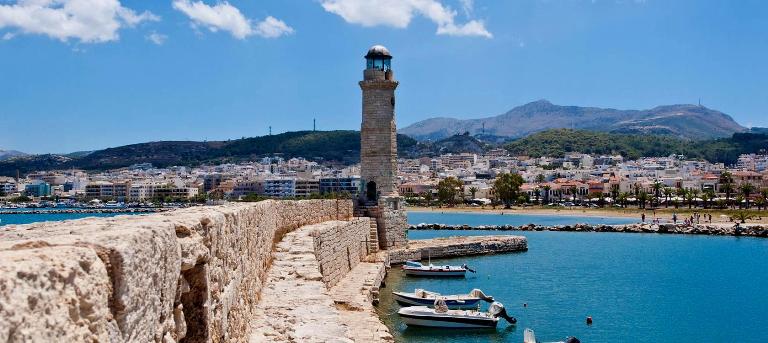 Rethymnon restored lighthouse looking back towards the beach