Greek Boat Images
Wooden Fishing Boats
This page may contain affiliate links, see our disclaimer here.

---
| | |
| --- | --- |
| | A Greek Boat on the Waters of The Mediterreanean brings to mind romantic and poetic images of Greece for so many. The small Greek wooden fishing boats are synonymous with the character of Crete and Greece.  |
Here we have chosen some beautiful images to convey the vastness of the sea, the colours, the light and the way of life of fishing, which is fast fading in the Greek islands.


Lake Voulismeni, Agios Nikolaos, Crete, Greece


Heraklion Harbour, Crete, Greece


Old and Tired, Ammouliani, Greece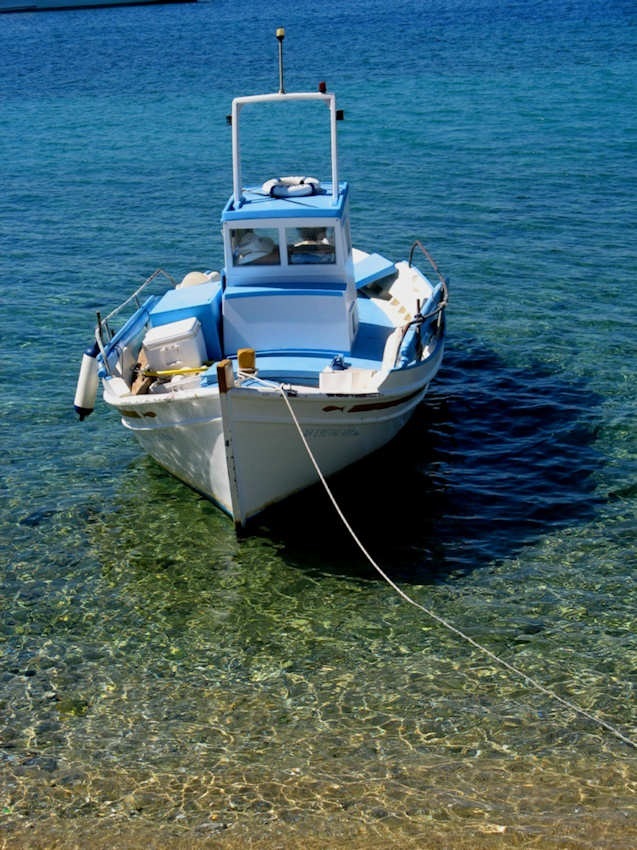 Blue & White In Mykonos Harbour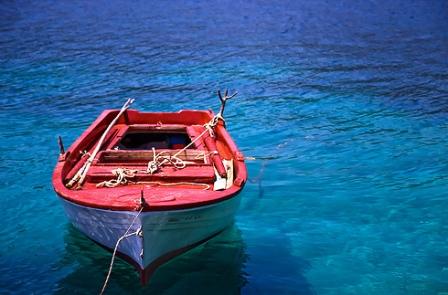 Lonely in Lefkada
---
---
Seafood...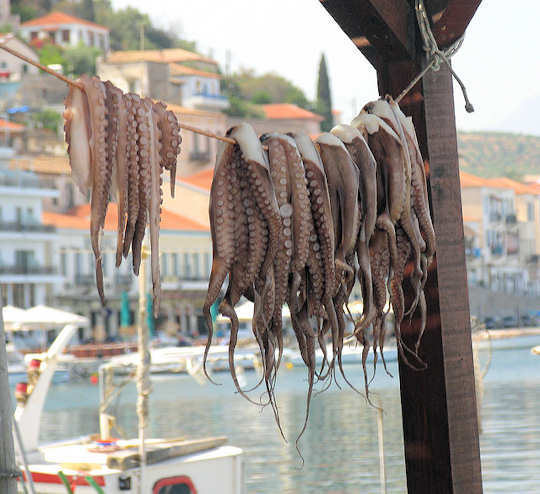 The most wonderful truth about these boats is that they bring back the fresh catch of fish, kalamari and octopus to the village taverna.
Fresh fish by the bayside, with plenty of mezedes, retsina and good company, this is the way to enjoy the Greek seaside.
The village psarotaverna or fish taverna will serve whole fish in the traditional way - sti skara - grilled. Also there will be plenty of mezedes or little plates such as marides - crispy little fried white-bait.
Often on the menu will be psarosoupa or fish soup, and many other variations such as baked fish or stuffed kalamari.
Psari Plaki is a popular baked fish dish with garlic and tomato sauce, plenty of lemon, parsely and white wine make up the sauce. It has lemon, pepper, celery parsley and various herbs, of course it has olive oil. This fish is baked in the oven with all the ingredients and is infused with flavour. 
Remember you can always ask to see the fresh fish, often customers go inside the kitchen and chat to the chef. many local families catch their own fish by spearing them, and will be happy to show you their catch of the day.
---
Greek Boat
Seafood Tavernas
In Crete visit:
Papadakis Psarotaverna in Kissamos
Zepos Taverna on the waterfront in Chania town
Taverna Spinalonga in Plaka near Elounda, and many others along the waterfront at Agios Nikolaos
Paralia Taverna in Heraklion
Piato in Agios Nikolaos
To see wooden fishing boats in Crete go to the harbour at Heraklion, down by the arsenals and opposite the Venetian fortress.
In Agios Nikolaos you will see beautiful boats on the still waters of the Lake Voulismeni (pictured below), and others in the harbour itself.
Below you can see some more Greek boat images to tempt your imagination...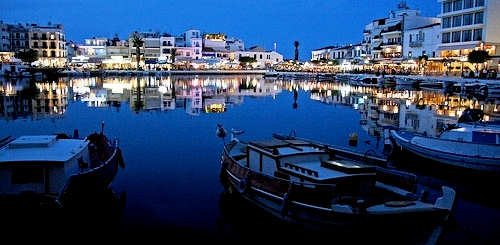 In Sitia you can see boats on the harbour, ringed by tavernas, and stroll in the evening by the bay.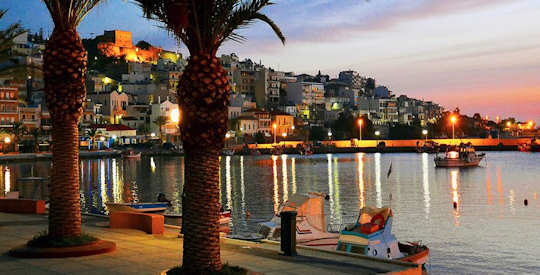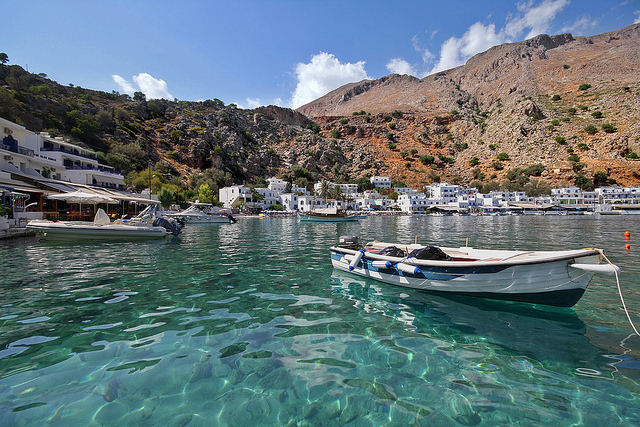 In Loutro, a tiny little white fishing village in the south of Crete, see wooden fishing boats on the clear turquoise waters