Rethymnon Crete
Land of History & Charm
Rethymnon Crete is a beautiful land in the central west of Crete, one of the regional divisions of the island, with its beautiful Venetian capital of the same name.
This part of Crete offers so much to experience, culture, mountains, history and hiking, not to mention the clear blue seas and the sandy beaches, that you will simply want to stay...and stay...and stay some more...
Here you will find
Plakias Beach
the Psiloritis Range and Mount Psiloritis
Zeus Cave
Nida Plateau
Preveli Palm Forest and Beach
the historic Monastery of Arkadi
Here is a land of untold fascination, with new discoveries awaiting visitors at every turn.
Served by both the international airport CHQ of Chania and HER Heraklion, this region of Crete is full of great sightseeing
---
Rethymnon Crete - Capital Town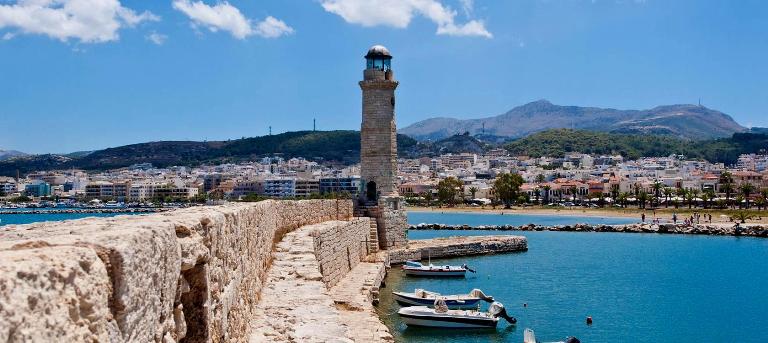 Rethymnon old town is full of surprises amongst its narrow twists and turns. The little harbour (above) is Venetian, as is the fortezza at the top of the knoll, with a beautiful view over the harbours, rooftops and coastline east and west. There are many fine examples of this beautiful architecture dotted around the township. Ottomans also left their mark as the history of Crete unfolds before your eyes whilst wandering the laneways.
With a high standard of luxury accommodation within the old walls, as well as plenty of beachside or budget accommodation options, Rethymnon suits all sorts of travellers. Lively tavernas with traditional music give a local flavour, whilst there are many modern cafe bars and clubs too.
The University of Crete is located just out of town, while the vibrant cultural life hosts many festivals in the city such as the annual Carnival, the Rethymnon Renaissance Festival, Summer Festivals and The Cretan Diet Festival.
The coast to the west and east of town has many beautiful beaches, inland is the Amari Valley and the south coast has many sandy, stunning beaches on the Libyan Sea.
---
Rethymnon Crete Beaches
There are many beautiful beaches in Rethymnon prefecture:
---
Mountains and Gorges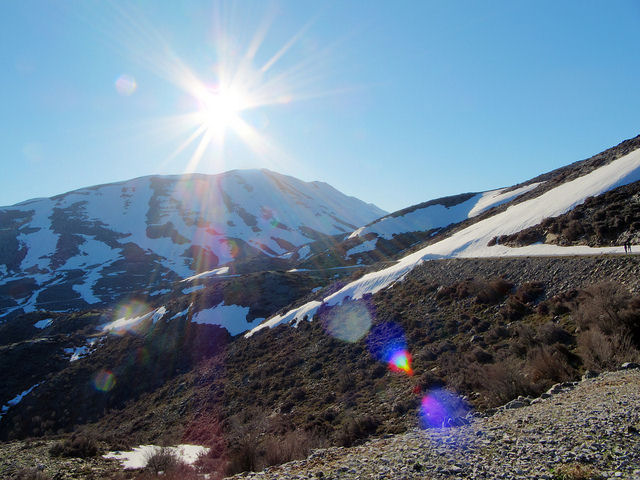 Mount Ida or Psiloritis is the highest mountain in Crete. Sitting looking down over the whole island, at an elevation of 2,456 m, with Zeus Cave near the peak overlooking Nida Plateau, all of which are snow bound in winter and well into spring.
---
Exploring Rethymnon Crete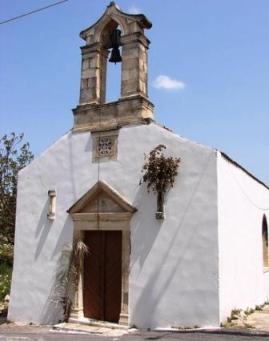 Margarites Village (left) is known for its idyllic rural setting, and colourful pottery, a 30 km drive from Rethymnon town, local sights include a cave and gorge, this village can be included in a trip to Arkadi Monastery.
Arkadi Monastery has a beautiful facade built in the Venetian style, due to damage from rebellions, of which is was the centre during Cretan clashes with the occupying Turkish forces in 1866.
---
Accommodation Rethymnon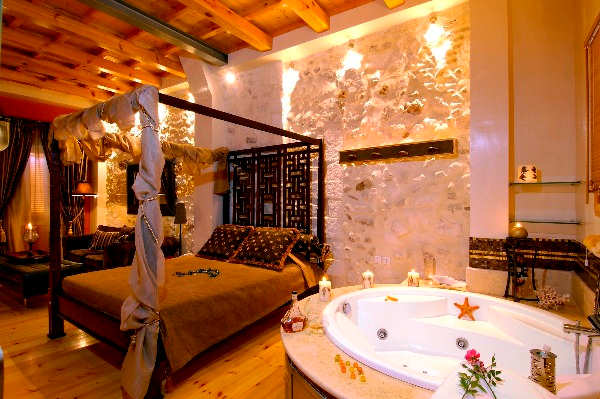 ---
Videos of the Region
Enjoy a calm video of one day in town...
Highlights of the region...
Enjoy the Cretan Diet Festival - All about local food and customs!
Enjoy Carnival!
---
---
Rethymnon Crete Images
All around the region...