Greek Language

Lessons

Where can you learn Greek in Crete and Greece?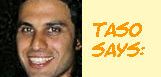 We really do suggest you learn some Greek language, even if you are spending only a short time in Crete or in Greece. It will make such a difference to the quality of your experience, and you never know what new friends you might make! Ela! Milate Ellinika!

Katia has been learning Greek for many years, and she even has a Cretan accent! Her Greek is pretty good, but she gets confused sometimes, and might say stafilia grapes instead of filakia kisses. Now we often say goodbye with fruit, and we have progressed through achladia pears, mandarinakia mandarins, and mourakia berries through to karpousia watermelons. That's a whole lot of kisses right there!
One of her favourite Cretan words seems to be tsikoudia, whether this is because it has a rocket launch sound to it, or because she likes drinking it with us and friends, we don't know. Anyway, she has a few ideas to suggest if you want to learn Greek...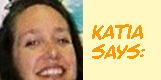 Hmmm, thanks for that introduction, Taso, below follows my two cents worth on how to learn Greek.


The joys of communicating in Greek are endless. Did you notice every Greek is a philosopher? The kafenion really is the 'university of life' and you will learn more there in an evening than you expected, once you can understand Greek.
There are plenty of places to learn Greek in Crete, apart from the local kafenion, the hardware store and over coffee with your friends in the village.
The first idea is to find someone in your village who speaks English and Greek and is willing to swap lessons. This is always my favourite way to learn a language and provides enless fun and friendship.
If you cannot find anyone to swap with, just put the word out through your neighbours and at the kafenion and be patient, someone might show up when you least expect it.
In the meantime, there are formal Greek classes to be found in Crete as outlined below.
Greek Language - In Crete

The Greek Centre for Adult Education
(KEE - Kentro Ekpaidefsis Elinikon) has free Greek lessons for EU members and legal immigrants. There are classes offered in Chania, Rethymnon, Heraklion and Agios Nikolaos in Crete.


The Lexis Greek Language and Culture Centre in Chania, Crete, has a variety of Greek lessons with accommodation based in the beautiful historic centre of Chania. Contact Maria Foundoulaki at the centre.
Lexis Greek Language and Culture Centre
48 Daskalogianni St
Splantzia Square
Chania, Crete
www.lexis.edu.gr
My Greek Seminars in Heraklion or via Skype with experienced English-speaking teacher Rita Koukoulaki, of Heraklion. Choose your level and your mode of study, meet in Rita's home or yours, or via the internet.


Kleis Workshop for Greek Language and Culture in Chania offer private or group courses for in Greek for those to whom Greek is a new language or for persons of Greek descent for whom Greek is a second lanuage. Situated in a beautiful nineteenth century villa in Amberia in Chania town.

Filomathia Language School - the name means 'love of learning' runs classes in Chania, Crete. Eva Dimitsanti says "It all begins from experienced and qualified teachers, native speakers with great passion for their work, who stand by students as friends and guides sharing knowledge and encouraging self-confidence."
Greek Language Lessons - In Athens
Consider spending a week or two in the northern leafy suburb of Kifissia in Athens and attending the excellent Greek school of Omilo which is located in Maroussi. Dimitris and the team are wonderful teachers, very professional yet down-to-earth in their approach, and they organise intensive classes all over Greece.
Greek Language Lessons - In Greece
There is nothing like two weeks on a Greek island with intensive language classes to get your Greek flowing. I can highly recommend the Omilo team, and their island classes in Syros they also have a two week intensive class over Easter in Nafplion.

Here are some photos of our fun parea at the island Greek classes in Syros.
We stayed in a lovely little seaside town called Azolimnos, and enjoyed many taverna dinners, historic walks in Ermoupolis the capital, and other Greek cultural activities.
We enjoyed the many beaches of Syros and the crystal clear waters. In September we virtually had the beaches to ourselves. We left from Galissas for a boat trip to the wild inaccessible western beaches.
Meeting up with a crazy bunch of foreigners from all over the world was so much fun; our taverna dinners were punctuated with accents and exclamations from many diverse languages, as well as full of delicious local food.
Yes! We did learn some Greek too!
Here we are during the graduation ceremony!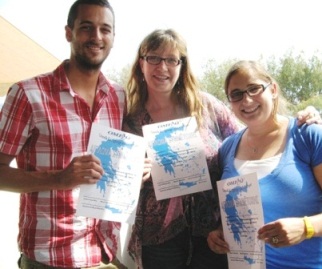 See more of our photos of Azolimnos, Syros and the Greek language classes:
Do you want to learn Greek before you head off on your holiday or business trip? See also our page about learning Greek from home with plenty of suggestions for interactive software language learning packages, and online learning.