Free Home Exchange
Greece Budget Travel Tips
Find the perfect affordable and flexible holiday with free home exchange either with a property in Crete, a studio in Syros, a home in Hydra or anywhere else in the world.
Travel Smarter by Exchanging Your Home for a Beautiful Home Anywhere in the World with HomeExchange.com
The romantic comedy film The Holiday with Kate Winslett and Cameron Diaz features two broken-hearted women doing a home swap. You may have wondered if doing a house swap is possible or just movie magic?
The great news is that home exchange programs are real and you can find a range of dream homes for exchange right here!
We've partnered with the company from the movie Homexchange.com
Holiday Home in Greece

To arrange a holiday house swap just sign up with Home Exchange, choose where in Crete or Greece you want to go and make contact with the owner of the home you have chosen.
Pay a small fee per month then get a free home exchange with another home owner who agrees to do a house swap. Home exchange guarantees that if you don't find a suitable house exchange partner in the first year, the second year is FREE!
You get a much closer look at other cultures. You get a "feel" for the places you visit
The connections you make with your home exchange partners can turn into friendships
If you're doing a home exchange, your home is being cared for while you're away
More flexibility and freedom. You can prepare meals at home, and come and go as you please
It's a free place to stay
You've got more privacy
Holiday Home Exchange

Are you worried about letting a complete stranger take over your house?
With over 65,000 home exchange owners participating, our partner has never had a complaint about theft or a house left in a poor condition.
Your pets can be cared for by your exchange partner and many owners swap their cars too. There is also the option to swap second homes for a true holiday home exchange.
So if you're thinking of coming to Crete, you live in Crete and are thinking of doing a free house swap or you live somewhere else in the world, why not think about arranging a home exchange holiday?
Save a lot of money on hotels, villas or apartments... you might even find some romance, just like Cameron Diaz and Jude Law...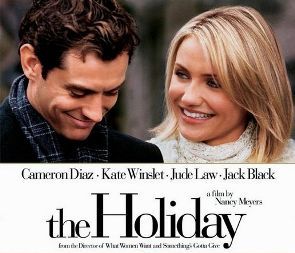 ---
A is a stylish and affordable change from Greece villa rental in Crete, Santorini, Athens or elsewhere...
See how it works in this 2 minute video

Free Home Exchange