Crete Vacation Tips
Trip Planning
| | |
| --- | --- |
| Crete Vacation - We answer your questions | Crete Vacation - many people ask us their holiday questions and we are more than happy to help... |
---

Hi, your willingness to help travellers to Crete is very appreciated. This is one of the most difficult destinations I've tried to plan because it all looks so interesting and wonderful.
We will arrive late on 14 May at Heraklion airport and departing early on 23 May.
For this reason we planned to stay nearby both of those nights.
The only definite plans are to hike the Samaria gorge and hopefully stay at the Elia on 20 May to 22 May.
Our plans are to stay towards the western side of the island. We have friends who stayed in Matala and loved it, but not sure if we will try to go that far east.
Our goal is to combine great beaches and swimming with experiencing Greek culture and meeting locals.
Would also like to incorporate a farm, winery, or olive grove visit. In regards to the Samaria hike, I would appreciate your suggestions on the best place to stay in order to make a return there after the hike via ferry/bus.
Thank you for your suggestions.
Diane, USA
---

Hi Diane, we are happy to be your Crete travel guide and offer a few suggestions...
Your Crete Vacation
Heraklion is not the most pleasant town for a quick stopover. It lost much of its architecture due to bombing in the second World War and the history and character that is there requires a little time to discover.
For this reason we recommend staying in a lovely rural village – Arhanes (pictured above) which is very convenient to Heraklion airport.
We also recommend this because of the lovely restored mansion which is so characteristic of Crete and gives an immediate relaxation – Arhontiko Studio.
So we suggest this for your first and last nights.
Unless you do not want to return to the same place twice, so we suggest the seaside village of Agia Pelagia, specifically the 'Out of the Blue' resort, because it is within reasonable driving distance from the airport and very beautiful.
This itinerary may be completed with a hire car, or with taxis and transfers and day tours, however obviously your approach would be more flexible with a hire car.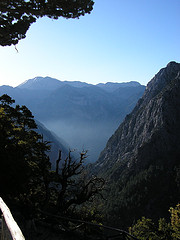 We suggest you take a day tour for the Samaria Gorge due to the logistics – it is a one way walk with a return ferry ride – it is much easier to do with an organised provider.
Below we have suggested a few nights each in Rethymnon and Chania in the old towns. Of course if you would prefer to stay in another rural location, there are many lovely ones to choose from – email us and we can revise this itinerary.
Crete Vacation - Day by Day
Day One – 14th May
Arrive Heraklion airport – transfer to accommodation
Arhontiko Studio in Arhanes – 16 km
Arhontiko Studio
Out of the Blue Resort in Agia Pelagia – 28 km
Out of the Blue Resort

Day Two – 15th May
Early visit to Knossos Palace
Visit to wineries
Transfer to Rethymnon
Stay Old Town
Avli Lounge Apartments

Day Three – 16th May
Enjoy old town of Rethymnon or inland drive to Arkadi & Margarites
Visit Agreco Organic Farm
Stay Old Town
Avli Lounge Apartments

Day Four – 17th May
Transfer to Chania
Enjoy Old Town
Stay Old Town
Avli Lounge Apartments

Day Five – 18th May
Samaria Day Tour – long day
Stay Chania
Casa Delfino

Day Six – 19th May
Visit nearby beaches or inland village of Theriso
Stay Chania
Casa Delfino

Day Seven – 20th May
Stay Elia Guesthouse
Visit Ano Vouves village and olive growers, not far is the Dourakis winery

Day Eight – 21st May
Visit Falasarna Beach (drive) or Gramvousa Islet (drive and boat trip)
Stay Elia Guesthouse

Day Nine – 22nd May
Stay Elia Guesthouse
Day Ten - 23rd May

Transfer from accommodation
Arhontiko Studio in Arhanes – 16 km
Out of the Blue Resort in Agia Pelagia – 28 km
Depart Heraklion Airport
The information pages you will need for your Crete vacation are below:
Rural Accommodation
Rethymnon
Hotels In Rethymnon
Margarites
Arkadi
Chania Crete
Chania Hotels
Kastelli Kissamos
Gramvousa
Theriso
Samaria Gorge
Crete Wine