Crete Tourism
Greece Travel Information
Crete Tourism - tourism is one of the most dynamic economic sectors of Greece and Crete. 
The quality of service and amenities just gets better and better, the natural beauties remain blissfully ignorant and continue to shimmer under the Mediterranean sun.

Good Greece tourist information, including maps, is available at visitgreece.gr

Greece's main tourist organisation (GNTO) has produced these beautiful videos, after which you will have no defences left and you will just have to visit or return to Greece!
---

Incredible Crete - the website of the Region of Crete - has a wealth of information for travellers www.incrediblecrete.gr
Crete travel information can be found in each capital city of Crete:
·        Chania
·        Rethymnon
·        Heraklion
·        Agios Nikoloas

Ask the Municipality of Chania your Travel Queries
Travel Information Before You Leave
There are many Greek tourism offices in major capitals all around the world, for example in Sydney, Toronto, London, Paris, Rome, Madrid and the list goes on. Each office will be able to answer your questions and provide Greece travel information.
Crete Tourism - Business Information
Many countries in the world also have commercial relationships with Greece, there are many government and non-government sources of information, introduction and connections for doing business in Greece.
In many major capitals of the world you will find a Greek Chamber of Commerce aligned with that country, such as the Hellenic Australian Chamber of Commerce and Industry, or the Greek American Chamber of Commerce.
---
Greek Tourism Videos
Guaranteed to get you packing your bags tonight! Below is a collage of Greek images based around the water, crystal clear and flowing, including glimpses of Crete such as Vrisses and Spinalonga, Knossos and the Phaistos disk inside the Heraklion archaeological museum.

Below is a collage about the history and culture of Greece, with stunning images of the Parthenon, ruins at Delphi and Epidavros, Knossos and existing architecture from all over Greece.
<
Below is a lovely collage of the sea of Greece. Sparkling blue days. It doesn't get better than that.
---
Crete Tourism - Featured Pension...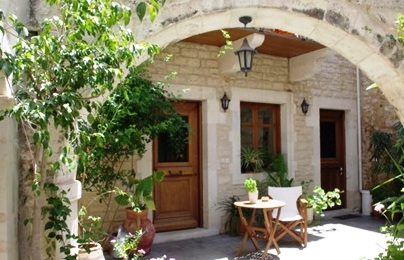 Casa Moazzo was voted the best accommodation in Crete by travellers. Located in the narrow lane ways of the old town of Rethymnon, this fully restored mansion provides just six suites, each one with its particular style of decoration. This is a truly romantic setting, with 
Located in the central west of the island, Rethymnon is a wonderful base from which to explore the islands beaches, mountains, gastronomy and charms.
More information and bookings at Casa Moazzo Suites & Apartments...
---
Crete - the Island Inside You
Are you dreaming of visiting Crete? Here are some lyrical videos to help...
The video below 'Beach Daydreaming'
The video below is 'Crete Daydreaming'
Perhaps you dream of romance in Crete? 
Get away from the hum drum of mundane life and escape to Crete!
---
Luxury in Crete...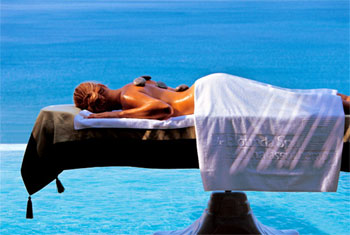 The luxury and spa resorts in Crete are world-renowned for their quality, beauty and excellence in customer service. Take the stress out of your body with a spa treatment, a massage or hydrotherapy session.
Our selections of luxury accommodations in Crete provide options for resorts from the west to the east of the island, in small guesthouses and larger resorts offering the very latest in design, style, gastronomy and pampering.
---