Love Letters From Crete
Yiasas... Ela...Come explore the island of Crete in Greece.
Welcome to our latest edition of Love Letters From Crete
We have been busy creating many new pages for your information, entertainment and for making travel to Crete and Greece easier.
We Love Crete is now on Facebook, please like and share with your friends! It is very early days for us on Facebook. Tell us what you want to see...
We Love Crete - Join Us on Facebook
Its great to see your stories and pictures of your favourite beach in Crete, add yours with our easy to use form...
We have information about our local bus service in Crete, cheap charter flights from the UK and Heraklion Airport.
We have updated our Food Pages now you can find quality Cretan food online…
We have updated our history pages with more about the Minoan Palace at Malia, King Minos, the Goddess Vritomartis and the more on the Palace of Knossos.
Poetic images of Greece - the beautiful Greek wooden fishing boatshave been added to a new image gallery.
For our readers who have been falling in love with Crete and Greece and looking to move here, we have put together a Living In Crete page with handy information.
There is a fantastic two week intensive Greek language course about to commence in Nafplion, run by the fun team at Omilo, see our Greek Language page.
Love is in the air – we have recently published a handy guide for Honeymoons in Crete, hey, how about a romantic getaway, who needs a wedding?!
In the south of Crete are many lovely surprises, the seaside taverna at Agia Fotini is one of those delicious treats; quiet and private...


Tell Us Your Favourite Beach in Crete


Your Favourite Beach in Crete -see others' stories and comment

Living In Crete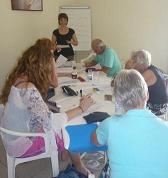 Learning Greek in Crete & Greece



Travel in Crete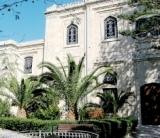 Capital of Crete – Heraklion with a great new video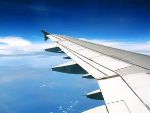 Cheap Charter Flights to Crete from the British Iles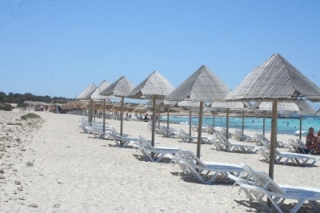 Tourism Information



Food of Crete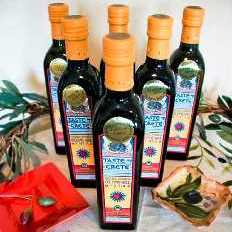 Buy Gourmet Foods from Crete Online

History of Crete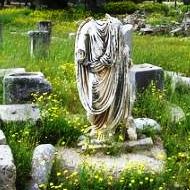 The Archaeological Site of Gortyna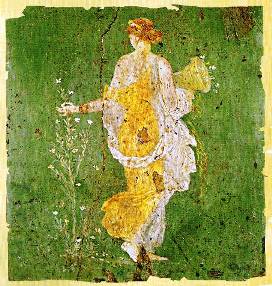 Vritomartis – Goddess of the Sea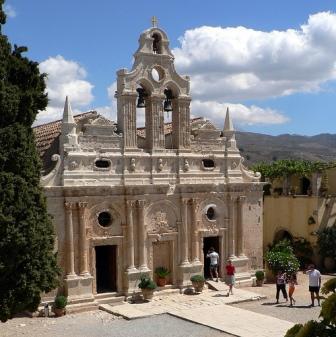 Arkadi – Story of Rebellion



Greek Wooden Fishing Boats


Image Gallery for the Romantics